Episodes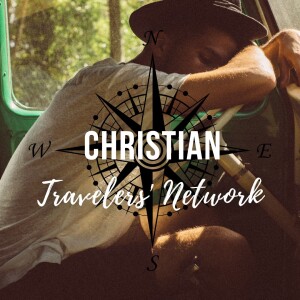 7 days ago
7 days ago
After a trip, many of us feel exhausted. But have you ever found yourself packed, departing, and suddenly exhausted? Without knowing it, many of us burry ourselves in burdens and stressors as we prepare for our trip, thus making the start of vacation filled with fatigue. In this episode we are going to unpack things that can lead to this pre-travel fatigue and explore ways to prevent this exhaustion.
If you liked this episode, I highly encourage you to check out episode 114: Rewarding Yourself with Scheduled Rest and episode 94: Embracing Uncertainty with AJ Medley.
To connect with our online community, and access our worship around the world directory, please visit: www.ChristianTravelers.net
Thank you for your ongoing prayers, hitting the subscribe button, and sharing this with a friend.
Until next time - safe travels and God Bless.