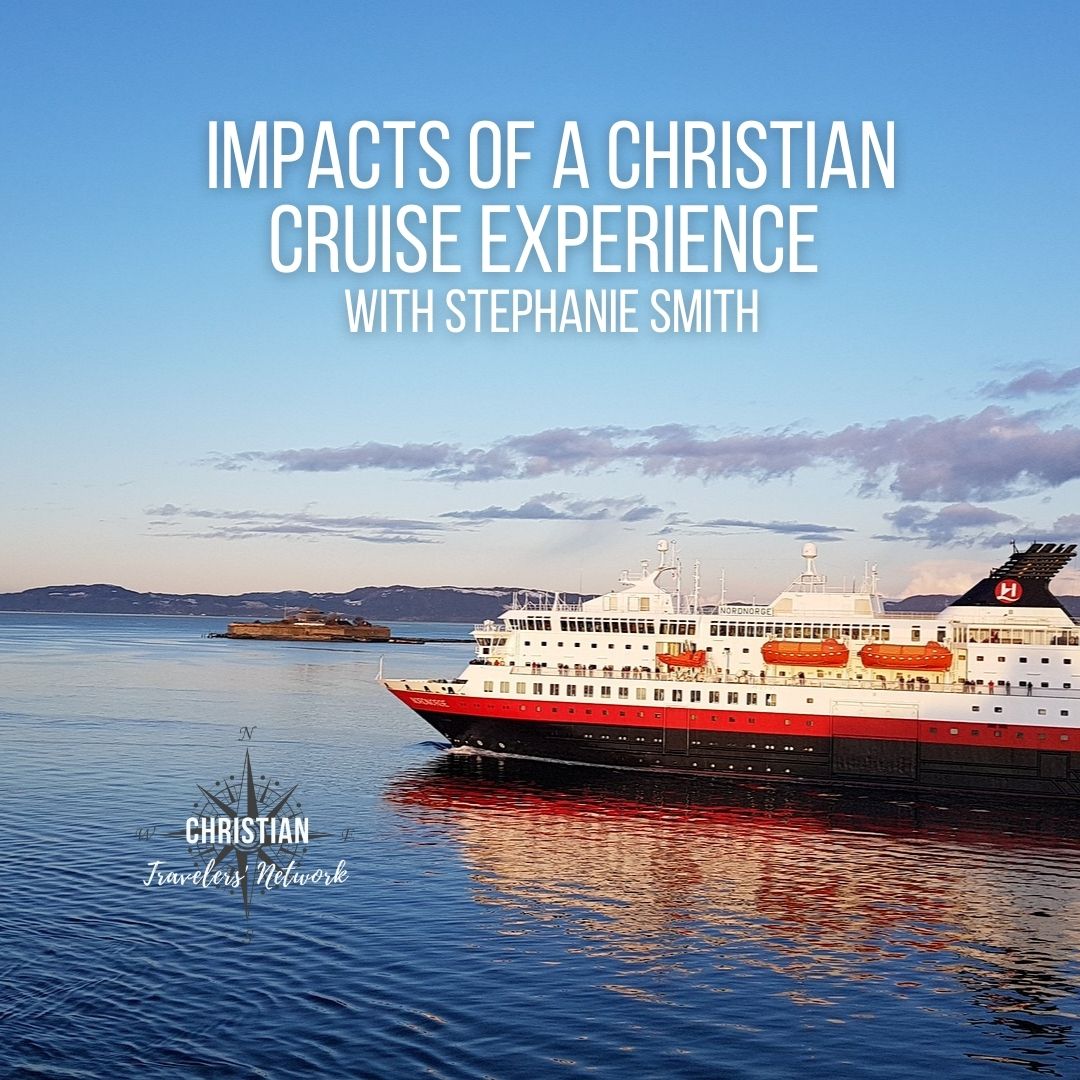 Have you taken a purposeful pause this week? Stepped away from the busy to have intentional rest with the Lord? Stephanie Smith, from Inspiration Cruises & Tours, joins us to talk about the many ways that Christian cruising can impact our faith walk. As we explore everything from solo trips with you Bible to group tours and Bible studies - you will learn how cruises help us reconnect with the Lord!
To connect with Stephanie - you can reach her at Inspiration Cruises & Tours or in their Facebook Group! 
To connect with other Christian Travelers who enjoy cruising (among many other styles of travel) please visit our website: www.ChristianTravelers.net. There you can find out about our upcoming traveler networking platform, join us on social media, and gain other faith + travel resources.  
If you enjoyed todays episode - please subscribe, leave us a review, and head to episode 141: Refilling Your Cup While Cruising with Melissa for more episodes like this one.
Until next time, safe travels & God Bless!