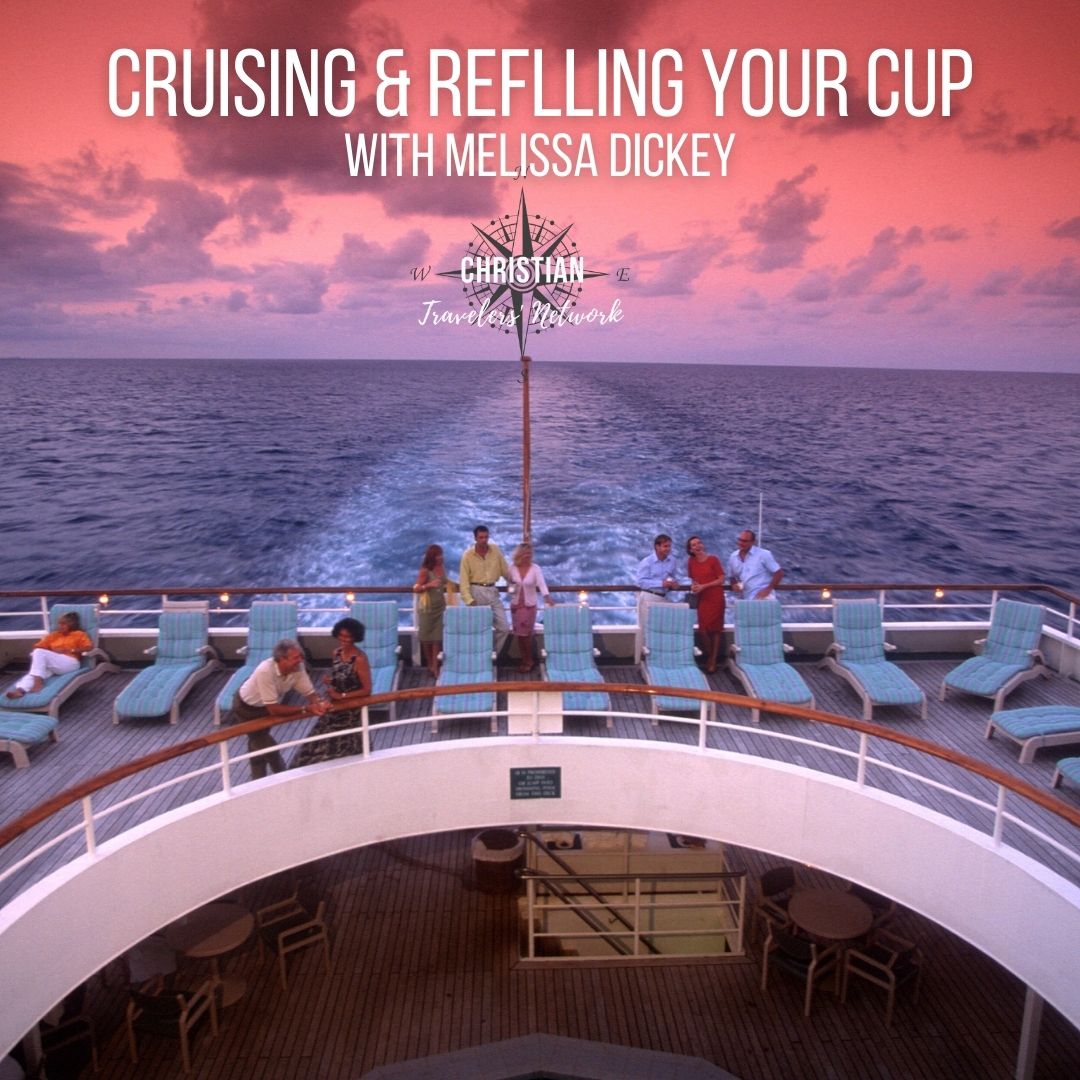 Has you Bible Study view been needing an upgrade? Melissa Dickey, recent empty-nester, joins us to talk about her recent cruise and how the Lord refilled her cup on the journey. Not only does she share how to have intentional worship time with the Lord on a cruise - but she also shares what "dating the Lord" can look like in your daily life!
You can connect with Melissa on her website, Sparrows Grace.
To watch this interview (video format) check it out on our YouTube Channel. 
If you're looking to connect with other Christian Travelers, share your travel story, or plan trips with fellow believers - please head to our website to get connected! www.ChristianTravelers.net 
Until next time - safe travels & God Bless!